Social Event @ JustCavalli
An important aspect of any conference is the opportunity to network, but also to have fun together!
Revel your Rjourney in Milan: an incredible occasion to learn and connect with other people who share your same passion.
As per eRum tradition, the 2020 edition will also have a special Social Event!
Being Milan the capital of fashion, our Social Event will take place in an exclusive location linked to this world: JustCavalli Restaurant & Club.
JustCavalli, the club of the famous fashion designer Roberto Cavalli, is a reference point for elite events and the unforgettable nightlife of the city of Milan.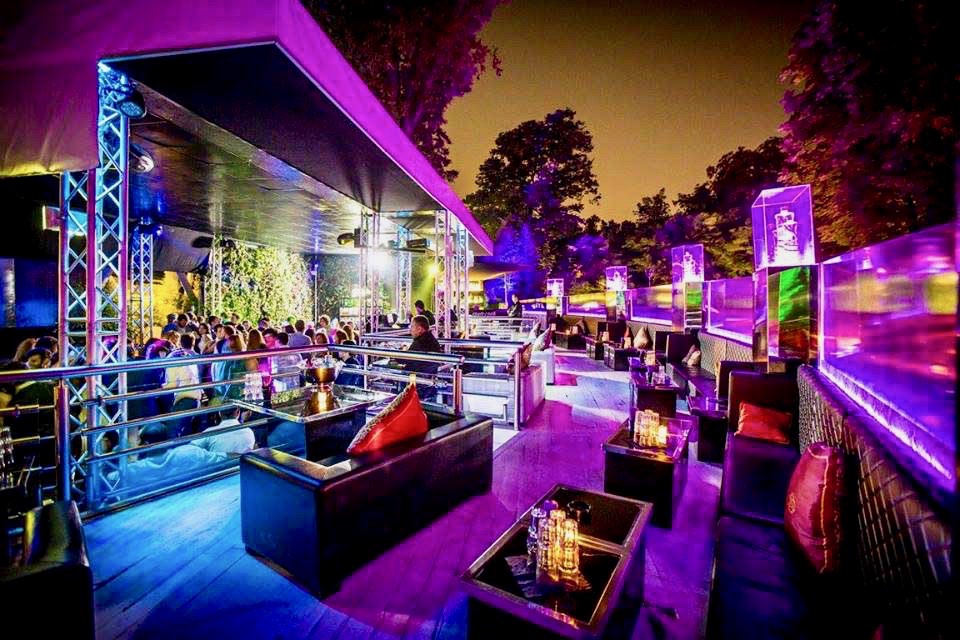 The location is inside Sempione Park, a vast beautiful green space which is located in the historical part of the city centre of Milan, near the Sforzesco Castle and the Arco della Pace.
Sempione Park is one of the most important parks in the city and is linked to history, nature and art also thanks to the Triennale di Milano which hosts events related to architecture and art.
Inside the club is located the famous Branca Tower, the iron panoramic tower, one of the Italian cultural heritage and to our exclusive use for the night.
You can get to the top of the tower and enjoy the beautiful Milan skyline by night.
During the Social Event we will also have a reserved area, where a rich aperitif at buffet will be served with typically Italian slow and finger food.
Furthermore we will have a reserved bar area, one free cocktail for each guest, on-going Italian wine during the aperitif, cake, prosecco and don't miss out on our R-special drinks for the party!
Just Cavalli is located inside Parco Sempione, a beautiful park behind the Castello Sforzesco, in the hearth of Milano. You can find the location 
here
.
The Social Event will be held on May 28, from 7 pm until midnight. After midnight there will no longer be a reserved area and you can no longer climb the tower, but you can safely stay at JustCavalli for the evening exclusively party and continue enjoying the night if you'd like to.
Tickets for the event can be bought through the online conference registration form.
More information on the registration procedure can be found here.
A great party in one of the most exclusive location of Milan.
But must of all…
All drinks will have special names related to R
Who said that neRds cannot be fashion?